Our Popular Products
Making the switch to eco-friendly leaf products is easier than ever with Organic Leafware. Single use plastics are harmful to our environment in both their production and the waste that they leave behind. We provide an alternative to plastic dinnerware that is 100% natural, eco-friendly, naturally biodegradable and sustainable.  Choosing Organic Leafware is making a choice to take care of the environment and your health. 
Whether it is a special event, picnic, or every day use, these are the safest, more environmentally friendly options. Areca leaf products can be used in the microwave without losing shape and they are sturdy enough for any meal that you are using them for. 
You do not have to use harmful plastic products just because they are convenient. These products can serve the same purposes while not having the negative environmental impact of single use plastics. 
When you are finished using them, they can be put into kitchen or yard waste containers, reducing waste in landfills. If you have your own compost pile, they can be added to that and as they break down they will return nutrients back into the soil from that compost. 
Make the organic, natural, and environmentally choice and choose Organic Leafware. 
Picnic

Parties

Wedding

Catering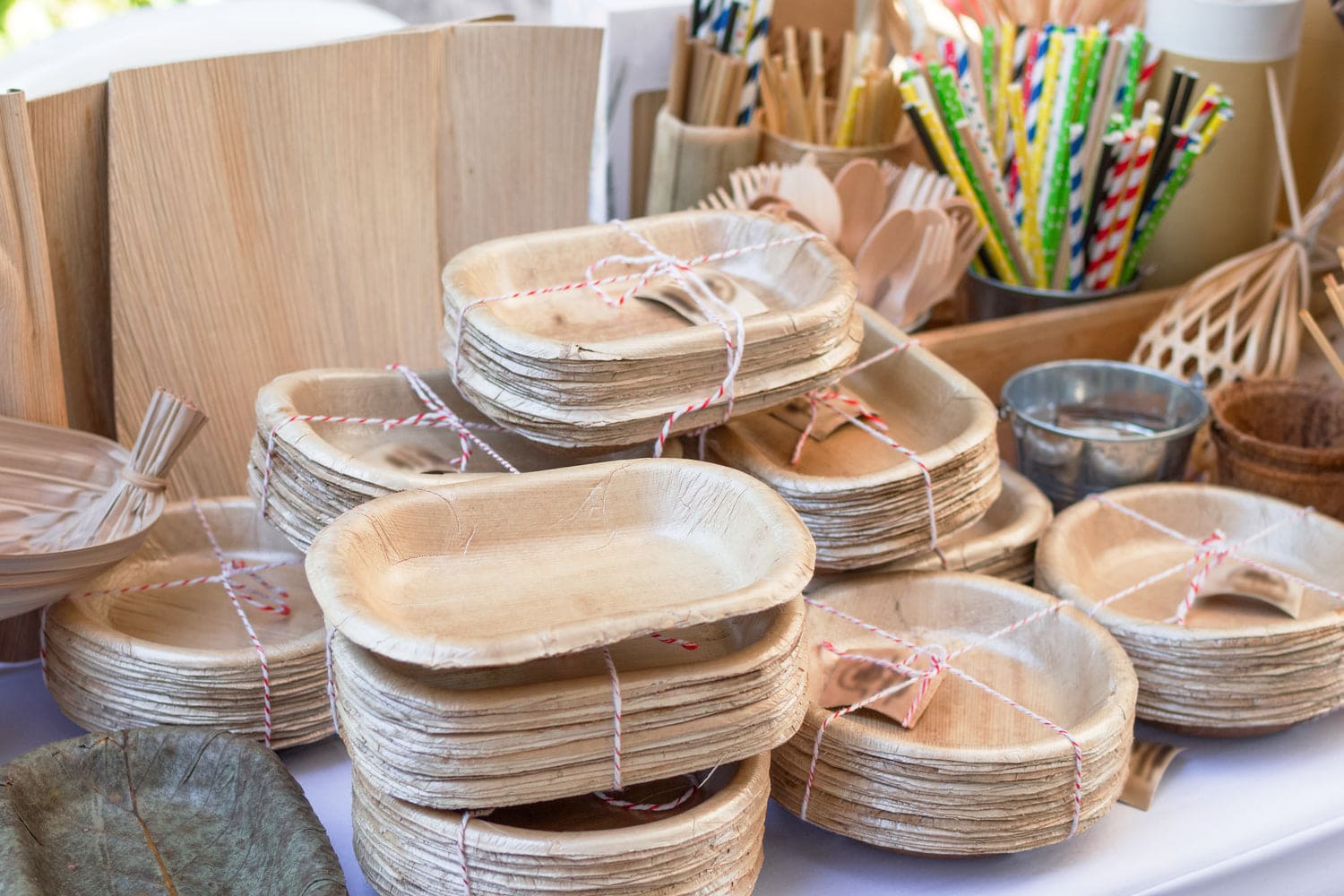 Areca Leaf
Leaves that have already come off of the tree and are going to be discarded are collected to be used to create these items. Production of these products does not cause deforestation or any other harm to the ecosystem. The manufacturing process takes less energy than other disposable alternatives, reducing the carbon footprint. Areca palm leaf products have a wood like color and are a simple and elegant way to style your table.

Learn More
Heat & Leak Resistant

Perfect for serving both cold and hot foods

Simple & Stylish

The perfect table setting for every day or elegant events.

Durable & Disposable

Lightweight, yet durable and doesn't break easily. 

Safe & Sustainable

No dyes, toxins or chemicals. Zero-waste and biodegradable.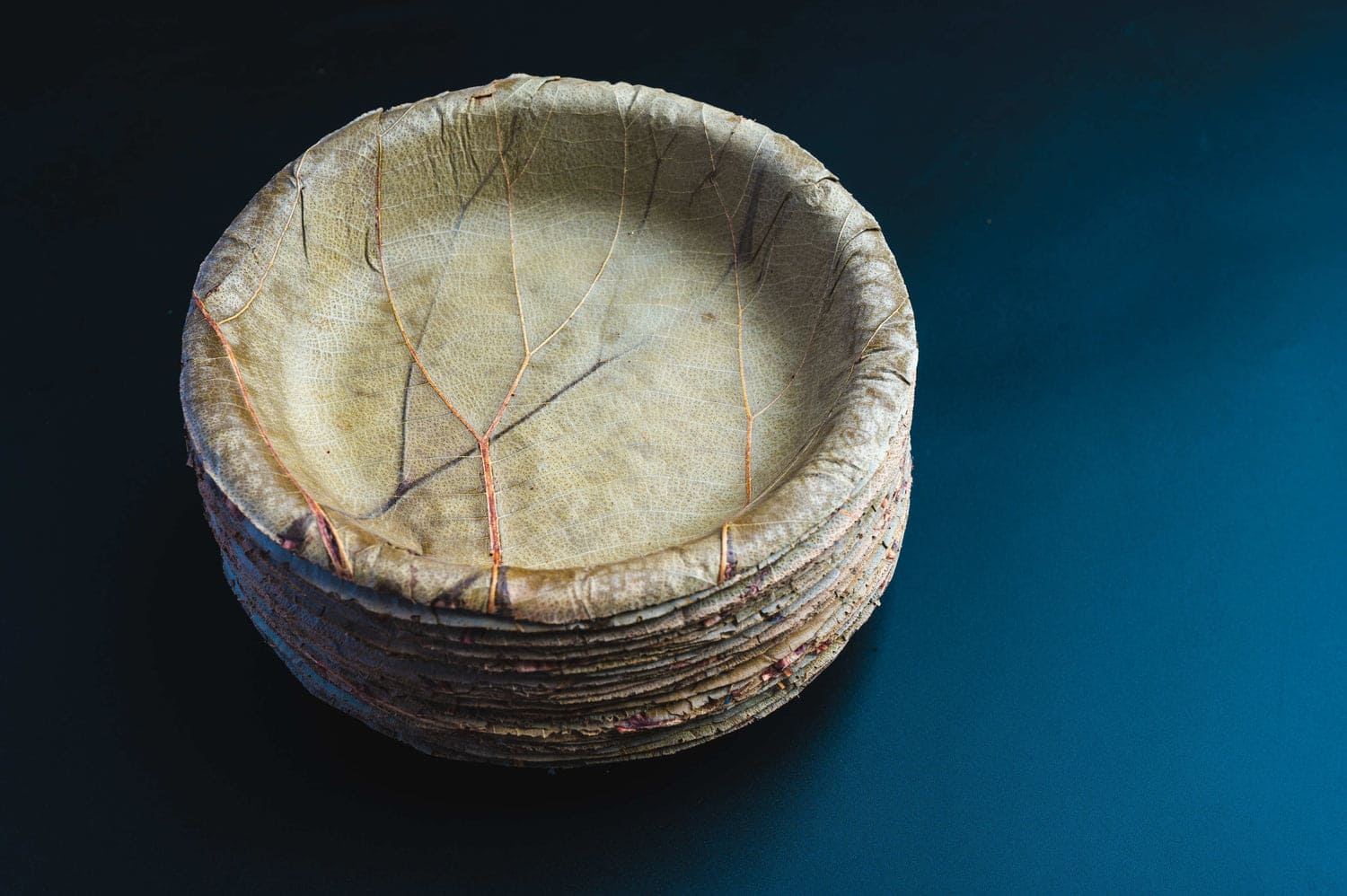 Green leaf
Leaves have been used for centuries in various cultural and religious purposes. The leaves for these products are collected from forests in India. Green leaves have many beneficial properties that support a healthy lifestyle. These leaves have natural antiseptic and antibacterial properties. This can provide a layer of protection against food borne pathogens.
Learn More
Eco-Friendly

Handmade

Supports Indian Rural Communities

Reduce Carbon Footprint
Go Green and Save Mother Nature from.....